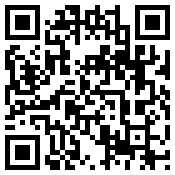 Example QR Code
(test it out with your mobile device!)
What is a QR Code?

"QR" is short for Quick Response. A QR Code is a graphic image, much like a barcode, that can be read quickly by a mobile device. You will need to download an app specifically for use on your mobile device in order to read QR Codes. There are many free applications out there for multiple mobile devices that allow you to not only read QR codes but generate them yourself.
They are more useful than a bar code as they can hold & display much more information such as links, text, images, contact information and geographic coordinates.